| | |
| --- | --- |
| | The Purpose and the Message |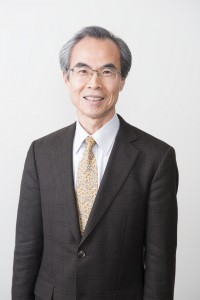 There is a small country tucked away in the corner of Asia whose strengths we want today's young generations to learn from. The name of that country is Japan. In that country, HOSEI University has established a new MBA program for today's global society.
Despite Japan's small land area, it has a deep history reaching back to ancient times, and its industrious people have lived in harmony with the country's abundant natural blessings and made use of advanced scientific technologies and techniques to successfully cultivate world-leading industrial strength. Today, Japan is striving to accumulate the new technologies, skills and knowledge necessary for its corporations to flourish in the 21st-century. These are what we hope to teach our students in the classrooms of the MBA program.
The people of the 21st century demand completely new abilities and approaches that will surpass the standards of industry established in the 20th century. These include environmental technologies that can overcome the challenges posed by global warming and environmental pollution; safe and trustworthy food production technologies; advances in the fields of medicine and welfare to support explosive population growths and aging societies; Japanese culinary culture and its inherent hospitality toward others; and even Japanese anime, video games and fashion.
In order to support young people around the world who seek to establish new businesses, we strive to equip them with fundamental MBA knowledge as well as new industrial technologies, skills and wisdom from 21st-century Japan. This is the mission of HOSEI University's Global MBA (GMBA) program.
Haruo Takagi, DBA
Director of the HOSEI GMBA Program
Professor, Organizational Behavior
Our Vision for Human Resources
Our MBA aims to foster the following types of leaders who can serve as leaders in today's increasingly global society:
(1) Leaders who are capable of decision-making from a global perspective that takes consideration of various viewpoints
(2) Leaders who possess thoroughgoing knowledge of Japan and Japanese corporations and are able to make independent decisions based on these
(3) Leaders who are capable of creating connections around the world and communicating vast amounts of information
Our MBAs are best for
– Persons who strive to become entrepreneurs
– Successors to family businesses
– Personnel who will form the core of Japanese companies in other parts of Asia
– And other such persons
The above are the goals of our educational program. Based on the traditional Japanese approach of living in harmony with nature, our teaching in this program revolves around wisdom, technologies cultivated by Japanese corporations. With the aim of equipping students with an understanding of management approaches, methodologies and frameworks developed by Japanese companies, we provide students with numerous opportunities to engage in exchanges with Japanese MBA students with an eye toward fostering professionals who are deeply knowledgeable about Japan, its market environment and its companies.
"Hosei Global MBA 2018" brochure →