Design policy of the program
The program focuses on strengthening students' understanding of Japanese management and Japanese companies,while equipping them with the basic knowledge and global expertise of a regular MBA program. You gain practical experience in a real business environment, choosing from private companies and local government organizations for their internships. Classes are offered on weeknights and Saturday afternoons, allowing you to work (in either the private or public sector) during the day while attending the course.
Degree requirements
Total of 38 credits
• 14 credits in practical studies + 24 credits in lecture courses
• Practical studies (6 credits for internship project and/or research fieldwork, and 2 credits for overseas field trip)
Japanese courses are also available
Up to 10 credits from one-year program, two-year program (except a part of courses) or other majors can be
recognized as credits of specialized courses and included in the number of credits required for program completion, if you have The N2 level of The Japanese-Language Proficiency Test (JLPT) or equivalent.


see class schedule(written in japanese)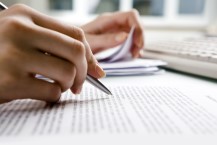 ---
Courses outline

Foundation Courses 10credits
● Japanese Culture and Business
● Business Communication in Japanese Organization
● Organizational Management
● Global Management
● Management Strategy 

Specialized Courses 12credits
● Accounting
● Marketing in Japan
● Service Management in Japan
● Logical Thinking
● Financial Management
● Managing Talent
● Opportunity and Entrepreneurship in Japan
● Media and Entertainment

Applied Courses 16credits
● Project 1A (1st year Internship)  Project 2A (2nd year Internship)
● Japanese Production Management & Supply Chain Management
● Japanese Management
● Multinational Business in Asia