Welcome to Hosei Global MBA Program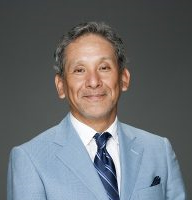 Dear prospective students of the Hosei University GMBA Program:
The 21st century is a totally different world from that of the previous century. This is especially true for the world of business. The capabilities and skills required are fundamentally different from those of the 20th century, and are more complex too. Business people today have to deal not only with conventional business matters, but also must take into consideration a variety of factors, including global environmental issues such as sustainability, the widening gap between the haves and have-nots, social welfare systems suitable for both explosive population growth as well as declining and aging societies, the interaction between democracy and free trade, and international security in the age of a growing fear of terrorism.
In order to support young — and young at heart — people the world over who choose to rise to the challenge of establishing new businesses and creating new business innovation, it is imperative to equip them most certainly with fundamental MBA knowledge. But they also must possess skill with the latest information and communication technologies (ICT), competency in global communication, and experience with the kind of tacit wisdom accumulated through Japan's remarkable industrial development. This is the mission of Hosei University's Global MBA (GMBA) program.
To achieve this mission, the program goes beyond classroom teaching to provide students with practical experience via internships, both at regional Japanese government organizations as well as in private enterprises in Japan. In the Business School of Innovation Management, the GMBA students also intermingle with Japanese-language MBA students, the majority of which are top Japanese business people, thus creating further opportunity for business learning. The goal is for our students to develop not only business capabilities, but also social innovation mindsets and a sense of duty to society at large.
This raises the question, Why Japan? Japan achieved the astonishing feat of emerging as the world's second largest economy within four decades of its devastation at the end of World War II in 1945. This was accomplished in spite of Japan's lack of basic natural resources for industrial development, and its small size tucked away in a corner of Asia. We believe the process of Japan's postwar development provides invaluable case lessons to the younger generations of today and tomorrow, particularly those from developing regions in Asia and Africa.
Japan has a deep history reaching back to ancient times. Its industrious people have lived in harmony with the country's abundant natural blessings, and made use of advanced scientific technology and masterful technique to successfully cultivate world-leading industrial strength. Moreover, this has been done while maintaining a rich standard of living, in terms of both material livelihood and culture. Today, Japanese industry continues to accumulate new technologies, skills and knowledge necessary for its people to flourish in the 21st century. It is this experience that we strive to bring to our students in the classrooms of the GMBA program, and beyond.
Seiichiro Yonekura, PhD
Director of the Hosei University GMBA Program
Professor, Innovation and Entrepreneurship
Key Characteristics of the GMBA Candidate
Our MBA, the GMBA, aims to foster the following types of people who can serve as leaders in today's increasingly global society:
(1) Leaders who possess deep and thorough knowledge of Japan and Japanese business, and are able to make decisions based on this knowledge
(2) Leaders who are capable of strategic decision-making, taking into consideration a global perspective
(3) Leaders who are capable of cultivating connections throughout the world, and are masters in the communication of the vast amounts of information required of today's global businesses
The Hosei GMBA is ideally suited for:
– Entrepreneurial spirits who strive to start their own businesses
– Business successors who will take responsibility for family companies
– Employees of Japanese companies who will take leadership roles in other parts of Asia
– Social innovators who endeavor to work in the space between industry and government sectors
– Other business people who are inspired by the above types of challenges.