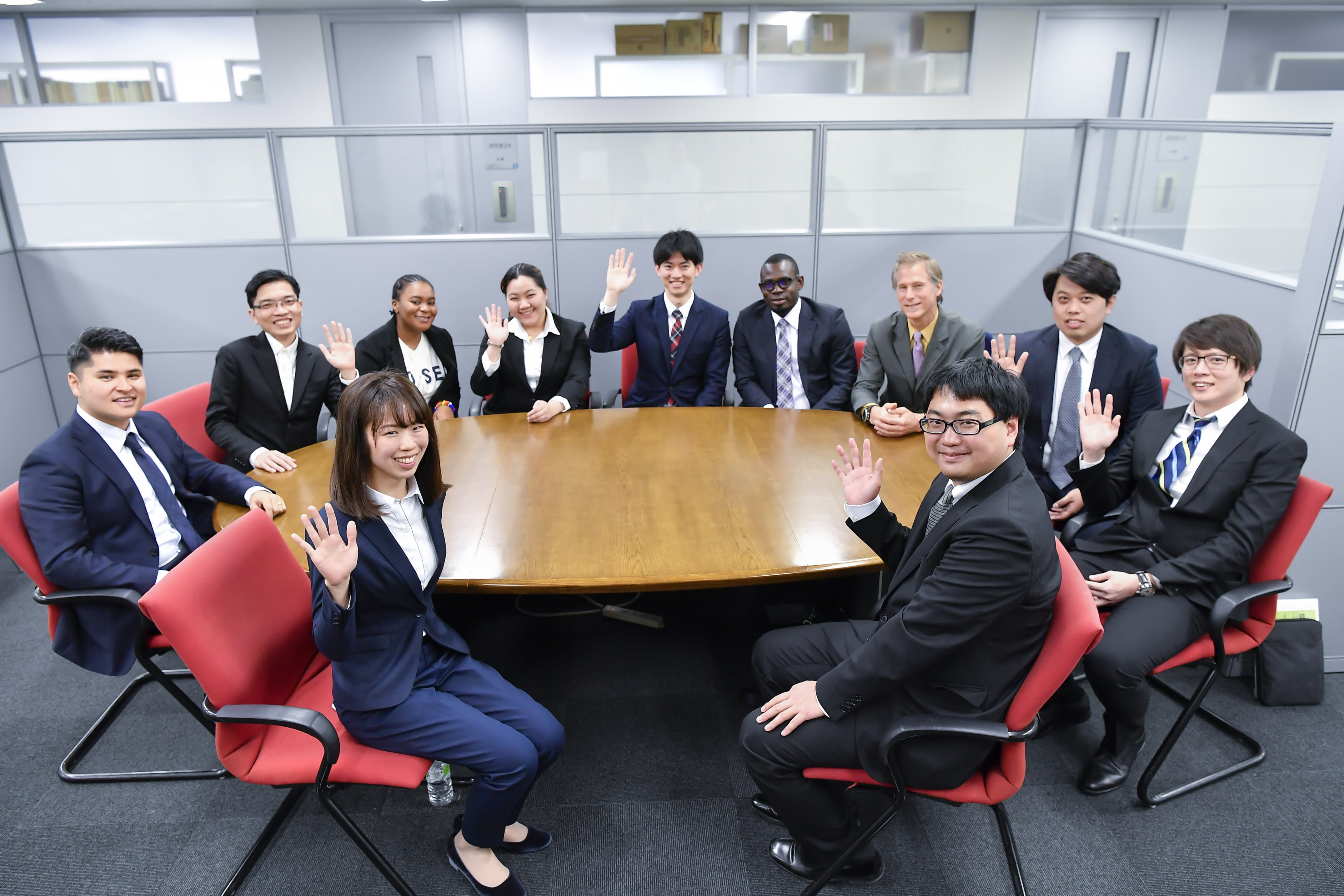 The Ichigaya campus of Hosei University is located in the center of Tokyo, Japan. Japan is well known as a safe country with a relatively low crime rate. You can study in Japan even if you do not speak Japanese fluently. Take this opportunity that no other university in Japan can yet offer!
The Hosei Business School of Innovation Management
The Innovation Management (IM) School is a graduate school that nurtures "true business innovators".
Through a densely-packed curriculum divided into fundamentals, expertise, and application and the creation of a "project" equivalent to a master's thesis, we nurture business professionals that are equipped with practical skills and can bring about innovation.
Global MBA Program
Profile

The Hosei Business School of Innovation Management (HBS/IM) started offering a new Global MBA program (GMBA) in September 2015. Students enrolled in this 1.5-year course will study Japanese business practices, Japanese companies, and Japanese management styles in the English language.
Since its inception, the HBS/IM has focused on producing graduates who have a thorough understanding not only of the major companies, but also of the small and medium-sized enterprises in Japan. In accordance with globalization, a program taught in English has been added to our existing Japanese curriculum (one-year full-time MBA course and two-year MBA for working professionals).
Degree : Master of Business Administration
Standard period for completion of study : 1.5 years (start in September, graduate in March)
The Differences Hosei GMBA Provides You

1 || You learn Japanese business and management.
You are able to learn Japanese business practices and management styles by studying for your MBA in Japan. The knowledge of Japanese production, supply management, and marketing will be your edge, as will be your understanding of such concepts as omotenashi and familiarity with such pop culture media as manga & anime. The Hosei GMBA curriculum focuses strongly on companies operating in these areas.
2 || Your internship gives you invaluable work and social learning experience
The Hosei GMBA program includes two internships, the first year Internship 1 usually at a regional government office, and the second year Internship 2 usually at a business enterprize.
These internships are not only tremendous opportunities for gaining work experience, but they also enable you to have a well-rounded social experience during your time in Japan.
3 || You have the opportunity to develop your Japanese language skills
The Hosei University Japanese Language Program offers Japanese lessons for 30,000 yen per course. By learning Japanese language, together with your native tongue and the GMBA based English language skill, you become a trilingual business person. This will be a huge advantage to you as you enter the global workforce and continue in your career. Also, with your improved Japanese ability, you are able to take regular MBA courses taught in Japanese.
Information