School life at HOSEI University
Tony Chung-Hao Chen :Class of 2018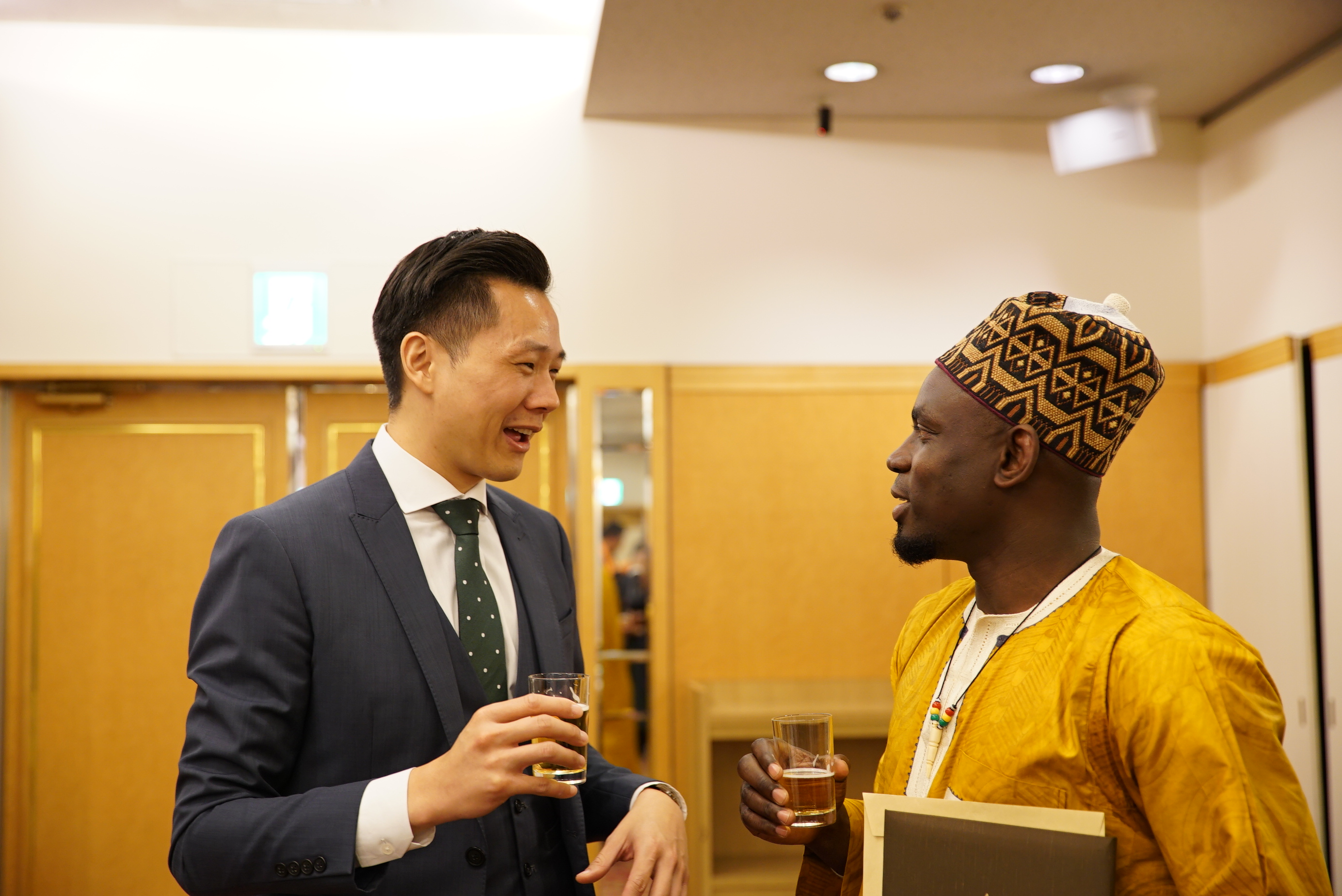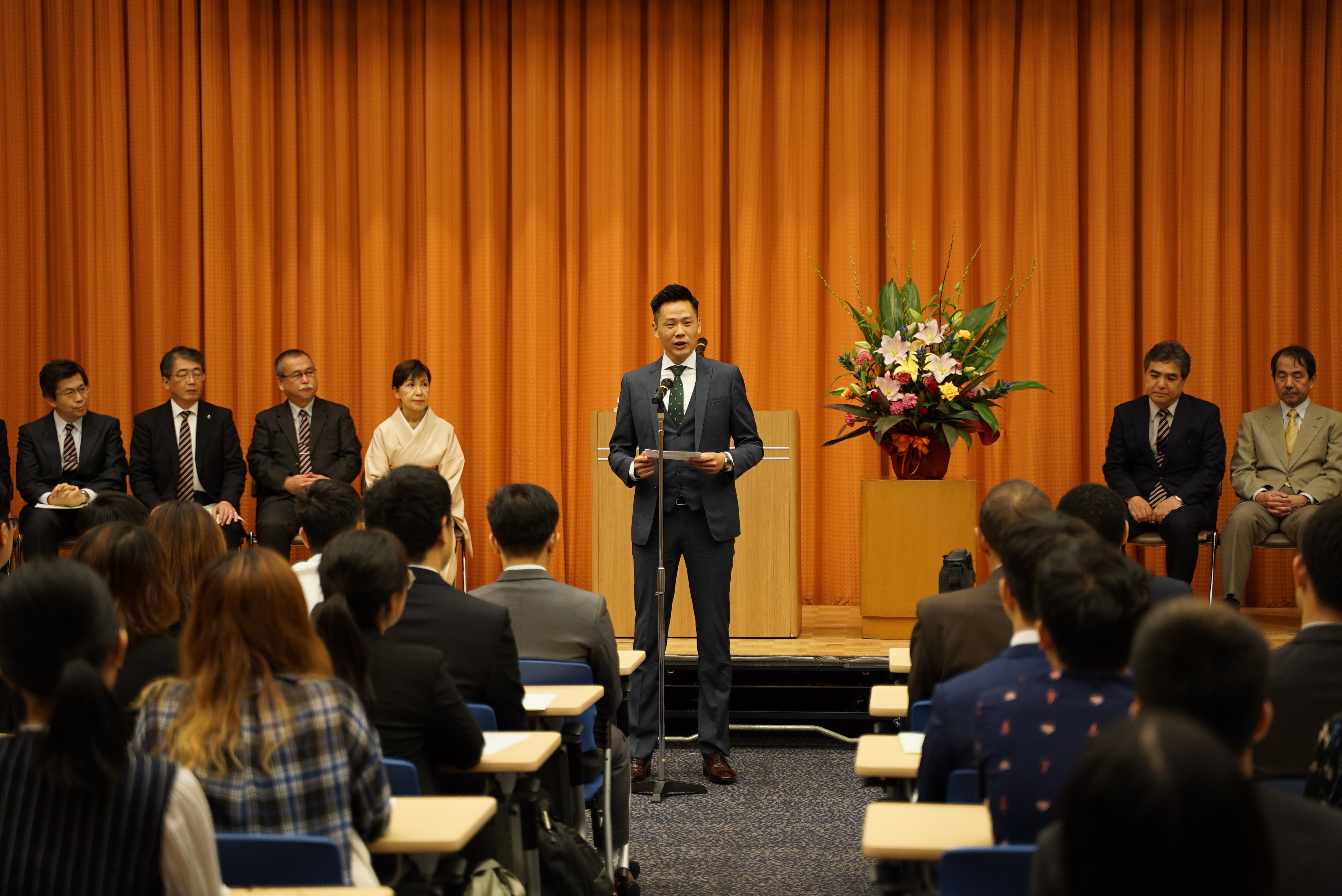 Although I had a couple of times business trips and travels to Japan before studying and living in Tokyo, they are far different from this one-and-a-half-year journey of enrolling in Hosei University GMBA program in Japan. The well-designed MBA curriculum with practical internship program and the treasured life experiences enrich this incredible journey at Hosei University.
We are in an era where the only thing that never changes is that everything changes; innovation is the most important factor to companies.
There are three primary reasons for the decision of chosen Hosei GMBA.
1. The curriculum intention fitness: Hosei GMBA in Innovation Management program designed for future leaders and intend on innovation management. We are in an era where the only thing that never changes is that everything changes; innovation is the most important factor to companies. The courses are practically learning the professional knowledge and the perspectives of leaders, as well as entrepreneurs, to apply innovation and management into businesses from a variety of views.
2. The exclusive local government and private enterprise internship program: Hosei GMBA program requires internships as credits, which is rarely yet practically and usefully to MBA students. Internships help students to bring MBA knowledge to the field and utilize; meanwhile, students learn from the practice and realize the ambiance of the Japanese workplace.
3. Second foreign language learning environment: Hosei GMBA is an English-taught program, and Japanese-taught courses are available to GMBA students in certain conditions; taking Japanese-taught courses and discussing with Japanese students in classes are extra benefits to GMBA students to prepare for Japan business environment. Hosei University also provides excellent Japanese learning program to international students. Of course, daily life in Tokyo is the best class for Japanese learning.
As the Hosei GMBA designed for innovation, the curriculum comprehensively covers management, marketing, finance, human resources, etc. to growth professional global talent through theories global cases studies; moreover, courses of Japanese economic development history and current stance are incorporated for better realizing of Japan's future and opportunities. All the classes are useful and satisfied, notably "Innovators and Leaders" and "Managing Talent."
"Innovators and Leaders" taught the capabilities and visions of an innovator or a leader with the importance of innovation and execution practices; besides, Professor invited remarkable global company leaders (VP of American Express Japan and CEO of Microsoft Japan) to share their viewpoints and experiences in class. Students grabbed great opportunities of learning leadership and innovation from successful leaders also presented innovative proposals to leaders and received direct feedbacks as business practices.
In "Managing Talent," Professor used recent global cases studies within class discussion to bring out professional knowledge and management methodologies. Students from different country and background had brand storming in class to find out the ways of modern management and demonstrate viewpoints with theories of talent management, such as recruiting, training, appraisal, and designation. As MBA students who tend to pursue business success or to be professional managers, this course delivered essential yet useful competence to students.
My local government internship section was at Matsumoto city government in Nagano prefecture. The contents were to involve in works of tourism, city development, human rights policy, and education policy in the field; from understanding the Japan national policy to Nagano prefecture and Matsumoto city regional policies with experiences and observation in work to identify the possible obstacles and provide propositions from the perspective as a foreigner.
For personal development and achievement, I had four different internships in private enterprise internship section, which was more than the 200 hours requirement. They were in a consulting firm to be in touch with execution coaching practice and the importance of C.H.O. (Chief Happiness Officer) in corporations, in a software engineering service company to realize the human resources and labor market development practice, in a famous venture company to involve in a new material and stone paper business development and environmental issues, and in a start-up consulting team to engage with Sustainable Development Goals (SDGs) and its emerging importance among economic, environmental, and social development. The contents of internships focused on marketing research and business development proposals.
Beyond the school courses and language learning, time arrangement for extracurricular activities are value, for instances, going to campus gym for a workout and making new friends, jogging on streets around Imperial Palace and modern office buildings at Marunouchi area. Or occasionally attending intercommunication events for meeting up peoples from Japan and around the world; or taking the seldom chances to travel to Izu Islands from Tokyo Bay for an in-depth tour in summer and snowboarding for enjoying excitement which I cannot do in my country in winter as I did. Living in Japan is significantly different from being a tourist travels to Japan; life in Japan is more about cultural understanding, historical origins, and social behaviors. It is the best learning environment and Japanese class out of campus by discovering real Japan from daily life.
In the Hosei GMBA program, besides professional skills equipped, the priceless gain is understanding in business Japan, seeing the opportunities, and making connections. This program gave me chances to understand the Japanese corporations and workplace culture, to make useful connections with wise and success folks, and to observe the life and the difference between modern mega city and small cities from different perspectives. I accumulated various experiences and competencies during the journey at Hosei University; and because of those, I can judge and resolve things independently, diversely, and innovatively. Accordingly, invaluable gains in this Hosei GMBA program will be the future growth power and assistance of mine.