On September 14th 2015, orientation and welcome party was held for the 3 new 2015 Global MBA students.
At the orientation, held in room 401 at Shinhitokuchizaka Building, Professor Haruo Takagi gave a
warm welcome speech, followed by detail explanation such as the coming fall classes from the
administration office.
After a campus tour, the students participated in the welcome party where Global MBA professors and 
graduate students gathered at Staff Lounge. 
Vice President, Professor Yoshikazu Sato, gave an opening speech, sending the Global MBA students
the message "Study hard. Keep on smiling", followed by Professor Takagi's toast. Next all the participants
introduced themselves in English.  Finally the party ended with Professor Kiminori Gemba in
Japanese "ippon-jime" style.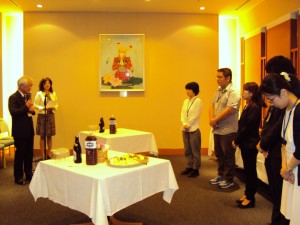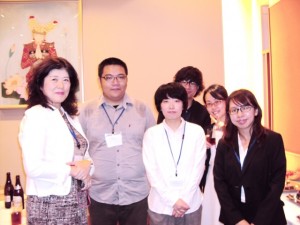 Welcome Party                                                                                                                      
Overall the party turned out to be a small but amicable one.