Federico-san came from Colombia last September. And this is his first visit to Japan. We all welcome your visit to Japan!!
Here is his voice that he impressed by taking internships.
---
Taking an internship in Miyazaki Prefecture
Last month I got to spend an entire month in Shintomi town. This small town, located in the Miyazaki Prefecture dazzled me with its richness on culture, enjoyable experiences and amazing people.
Since the moment I arrived, they received me with a very warming attitude. They made all the arrangements, so I could stay at a traditional Japanese house and have a glimpse of traditional Japan.
I was assigned to go to Koyu Foundation, a NGO whose main purpose is to focus on the development of the town.
During this experience I had the chance to meet with different people form different backgrounds, learn about different cultures and believes and to be immerse into a real working environment of a Japanese company.
In my opinion this is one of the bonus points that this MBA program has over some others.
---
---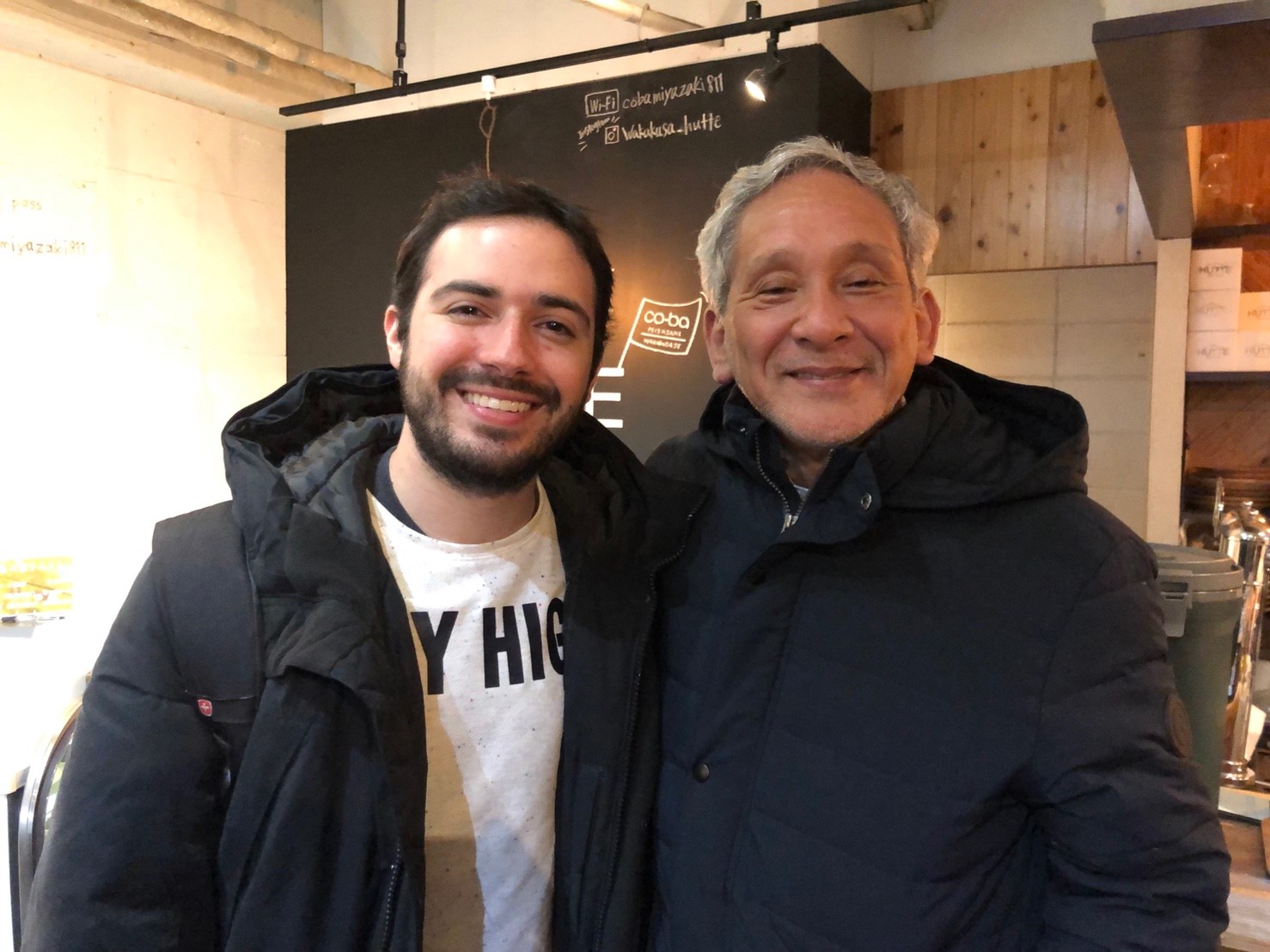 Federico Gutierrez is a dynamic student from Colombia. He had never been to Japan before, but has been fascinated by Japanese culture and Japan business development, so he made the decision to come study in our GMBA program. This is his short report on his internship experience in a very small town in Kyushu. Our GMBA program sends first year students to do internships in regional municipal government offices and NPO/NGO organizations to experience the "Real Japan." Of course, we believe the experience is strongly beneficial to students, who learn, have fun, and develop their Japanese skills. The experience also is a huge positive to local people, as we have heard so much positive feedback from the regional governments and NPO/NGO organizations, and how they found new potential through the very different points-of-view of our GMBA students, who are mostly from abroad.

wrote : Professor Yonekura